We're sure you know about Island Fusion. After all, it is one of the most must-jump-in, must-get-a-frontline-costume bands on the road for Foreday Morning. Our team recently had a chat with the ladies behind the Island Fusion movement. Get the #bazoDEETS below.
1. Island Fusion is celebrating its 7th contribution to the Crop Over Festival this year. Over the years the band has seen tremendous growth and still holds its place as one of the top Foreday Morning bands. What is your secret to standing the test of time?
When we entered the market, we did it as a premium brand targeting the young professional who previously was uninterested in this element of our national festival. We crafted what we dubbed "the ultimate Foreday Morning Jam experience" in order to generate their interest – buffet breakfast, comprehensive packages, shuttles, etc. In taking an old concept and repackaging it, we made it our own and each year since we have sought to build and improve on that to keep it fresh.
2. There is no doubt that as it stands now, Island Fusion as a band and a brand on the whole, is not the same as it was when you first started seven years ago. How important is it for you to keep redefining yourself as a brand?
Absolutely critical. We never get complacent and constantly tweak our approach. In fact, you may notice we are currently engaging in a kind of soft rebranding. New logo, entering the Kadooment arena; we are taking the brand to new places with a renewed energy that we are really optimistic about. What remains constant, however, is that every year we try to ensure we offer administrative efficiency, unique costumes, thoughtful extra touches and an unforgettable energy on the road.
3. Looking back, you were pioneers of the frontline Foreday Morning costume movement and you continue to deliver well-designed frontline costumes year after year. With your current 007 theme, what can frontliners expect for 2016?
This year's theme is a special one. It has an edge to it that is really reflective of who we are as a brand. It also lent itself nicely to being woven throughout our entire process. We always try to ensure that our themes are more than just a catchy name but that you see and feel it not only in the costumes themselves but also in every interaction and communication during the season. This year, we were even able for the first time to give each section its own storyline – testament to the immense thought and effort that went into 007 – making it our most intricate presentation yet. Once it was conceptualized, ByCarlori slayed it into being. 007 is dangerous, sexy and very Island Fusion.

4. Do you have any special treats or surprises in store for patrons this year?
Of course! Our biggest one for 2016 is our Xhosa section – Riot. Keeping that one in the bag until it launched was extremely difficult. We are very excited about the collaboration.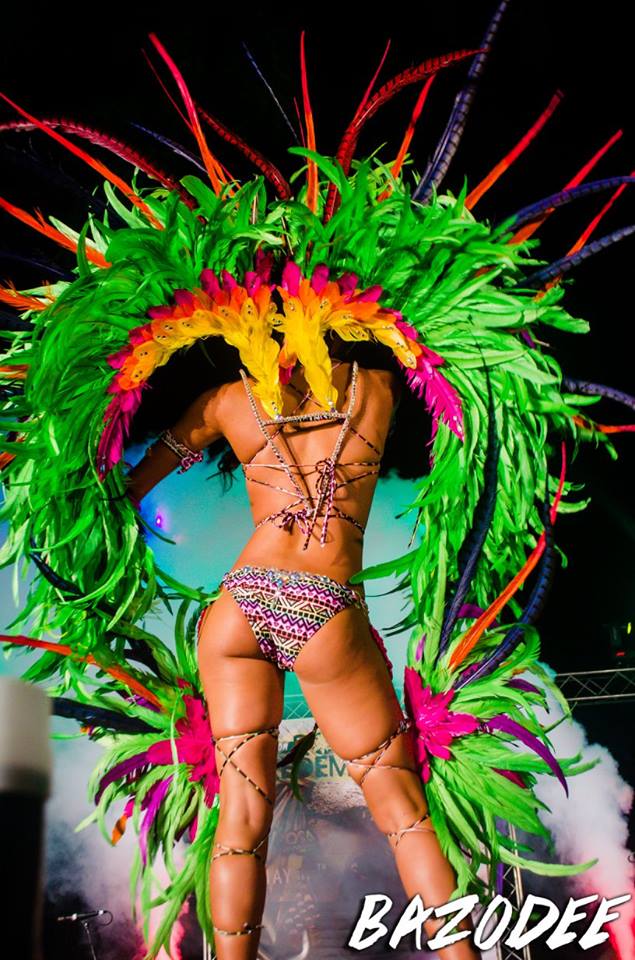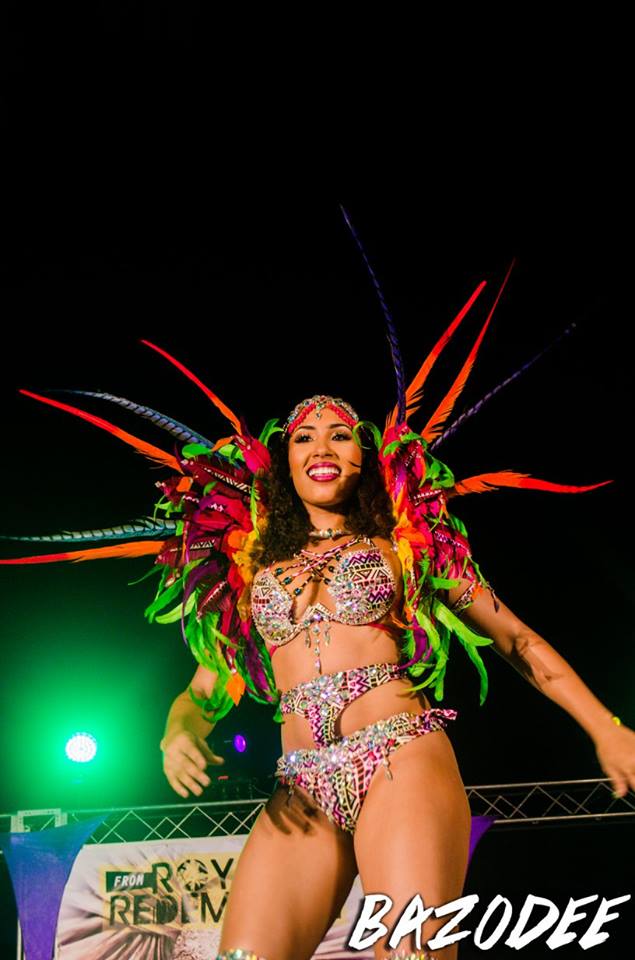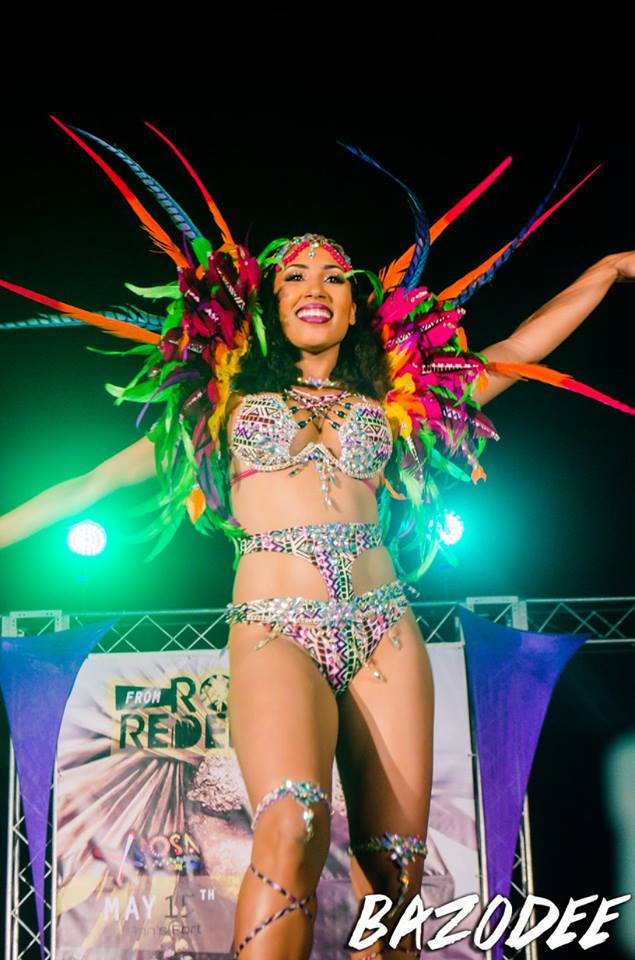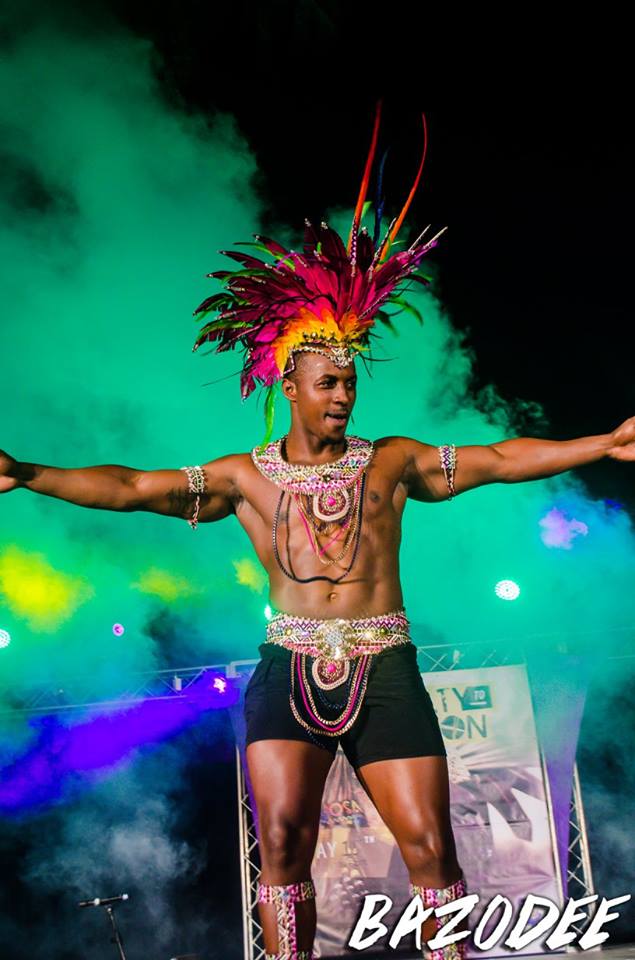 5. As of recent, Foreday Morning has been receiving a certain degree of competition from similar events that are held at the same time. What has been your experience? Have you noticed a decline in the number of registered persons in comparison to previous years when Foreday Morning was the only j'ouvert-style option?
Seven years is a long time and as expected with any brand, some of the people you start out with move on. We have seen that among some of our patrons and even at the Director level. We understand that it is part of the course and adapt accordingly which is why, as mentioned earlier, we remain cognizant of the need to stay fresh and on top of our game. As a result of this strategy, we have not seen a decline in numbers. Our demographic has changed to some extent but the numbers have remained constant and for that we are very grateful.
6. In a hypothetical scenario, a group of friends are undecided as to whether to attend one of the previously alluded to events or to jump for Foreday Morning and if so, which band to jump with. What would you say to this group that would set Island Fusion apart?
We understand the appeal of alternative events. We have even toyed with the idea in participating or hosting our own but there is no substitute for wukking up in the streets of Bridgetown as part of the uniquely Bajan Foreday Morning Jam. There is just something culturally significant about partaking in this particular staple of our Crop Over festival. What Island Fusion promises is simple - the ultimate Foreday Morning Jam experience. Our unparalleled package includes:
· a uniquely Island Fusion Costume;
· a goodie bag with sponsored surprises and other special touches;
· secured parking for patrons during the Foreday Morning Jam;
· access to a shuttle service to our start point;
· excellent security for a safe and secure jump;
· at least two fully equipped music trucks with the best DJs;
· unlimited free drinks on the road;
· mud, paint, powder and water on the road;
· a scrumptious breakfast after the jump; and
· a wide range of discounts from our sponsors and partners.
Feel free to visit our website for full details of our 2016 offering and contact us via info@myislandfusion.com should you require any further assistance. We would be happy to have you on the road with us!
7. This year is indeed a pivotal year for you because not only are you celebrating 7 years of existence but you have also entered the Kadooment scene as section owners in the band Xhosa. How do you intend to bring all those special elements that you are known for as a Foreday Morning band over to the Kadooment arena?
We are not quite ready to share all the details on this but one thing we will do is offer an 'Island Fusion add-on' to allow anyone registered for our Xhosa section to access the Island Fusion Foreday Morning Jam experience at a special price exclusively available to them.
8. What is next for Island Fusion? We have seen you venture to Vincy Mas in the past. Do you intend to take the Island Fusion brand to other festivals or carnivals outside of Barbados?
This is an interesting question and to be perfectly honest, it is one we have not quite answered for ourselves as yet but are working on. Vincy Mas was a great opportunity to test the waters but this year for strategic reasons we have channeled that energy in a different direction. We are very focused on 2016 for the moment.
#bazoDEETS: Island Fusion is known to sell out in a hurry so don't stick!